Local Roofing Services in Hopewell Township, PA
Newhouse Contracting and Roof Cleaning performs new installations, remodels, and repairs on all aspects of roofing. Our local roofing services in Hopewell Township, PA, are your go-to for professional work on:

Shingles
Rubber
Slate and Tile
Rolled Roofing
Seamless Gutters and Downspouts
Soffit and Fascia
Chimney Flashing
Siding
About Rubber Roofing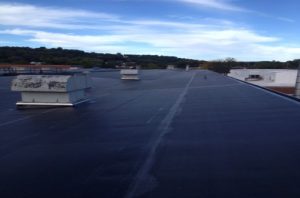 Rubber roofing is made for both commercial and residential application. It is a high-quality material and offers a larger coverage area than traditional flat roofing. There are fewer seams (every 10′), which lessen the chance of water or ice finding a way in. It is fully adhered using glue and comes with a 20-year warranty.
Ridge Vents
We recommend looking into ridge vents after your roofing installation. When ridge vents are installed on existing roofs, they allow for longer shingle life and also validate your manufacturer's warranty. Contact us to discuss ridge vents for your home.
Need a Replacement?
If you would like, let us make our best recommendations on a replacement roof for your home or business. All types of warranties are available, including lifetime on dimensional shingles, and up to 25 years on other types of materials.
Workmanship Guarantee
Every job comes with a workmanship guarantee, including roof repairs. This means you get a 10-year workmanship, problem-free guarantee on all new roofs.